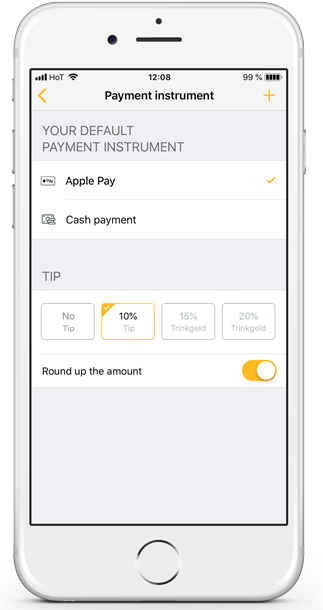 Apple Pay is easy to use and above all, it's secure. Because with Apple Pay, your card number is never stored on your device or Apple servers. And Apple Pay doesn't store any transaction information about you.
It's that easy to pay with Apple Pay:
Start the payment process
Select Apple Pay
Confirm payment
The last payment method used remains selected automatically during the next payment transaction.
Apple Pay is currently available in the following cities: Berlin, Hamburg, Munich, Cologne, Leipzig und Duisburg